01 / LED Signal Lights
Our advanced lighting designs allow us to manufacture water, corrosion, UV exposure, and impact resistant LED lights that are put to work around the country. Our products require fewer LEDs integrated into the thinnest packaging possible with easy, drop-in replacements. Work trucks, agriculture equipment, RVs, buses, and boats are only a few of the vehicles we are able to serve.
02 / LED Penny Lights
Built with durability in mind, the marker light's secure connections withstand damage during installation and use over time. Penny light provides clear and bright light to outdoor spaces like porches and decks, or signal lighting to vehicles and heavy equipment. Our fully sealed design offers an integrated rubber gasket, protecting the wires better than industry standard potted lights.
03 / LED Beacon Lights
Introducing the smallest most durable warning beacon in the industry, Micro Bright ™. Don't let its small size fool you, Innotec's compact beacon light is brighter, lighter, and more rugged than it's incandescent competitors. Flexible mounting options integrate into any design platform. Features include compact size, fully sealed construction, IP67 rating, sealed connector, solid state electronics and efficient over-molded lenses.
what we do
Design. Engineer. Manufacture.
Our manufacturing process is based on unique solutions that create more with less. Less components, fewer manufacturing operations, and less time and money spent. In this way, we're able to provide cost-saving lighting solutions to our customers worldwide and across industries.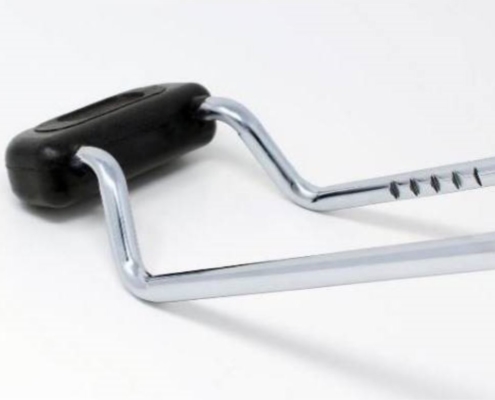 https://www.innotecgroup.com/wp-content/uploads/2020/12/mass-adder-blog-feature.jpg
779
1129
Katelyn Delaney
https://www.innotecgroup.com/wp-content/uploads/2017/05/web-logo-medium-300x161.png
Katelyn Delaney
2020-12-03 11:39:38
2020-12-03 11:42:22
Innviromass® Composite Mass Adder Integrated to Reduce Car Vibrations
https://www.innotecgroup.com/wp-content/uploads/2020/08/Q_Emblem-Small.jpg
386
514
Katelyn Delaney
https://www.innotecgroup.com/wp-content/uploads/2017/05/web-logo-medium-300x161.png
Katelyn Delaney
2020-09-22 10:07:38
2020-09-22 10:15:13
Innotec's Emblems and ThinLits Light Up Your Brand
https://www.innotecgroup.com/wp-content/uploads/2019/04/frostyblogpost.jpg
461
660
Katelyn Delaney
https://www.innotecgroup.com/wp-content/uploads/2017/05/web-logo-medium-300x161.png
Katelyn Delaney
2019-04-29 16:46:51
2019-05-09 13:08:57
Innotec's LED Signal Lights Melt Ice and Snow
https://www.innotecgroup.com/wp-content/uploads/2019/03/FordQ1Gs1.jpg
400
600
Katelyn Delaney
https://www.innotecgroup.com/wp-content/uploads/2017/05/web-logo-medium-300x161.png
Katelyn Delaney
2019-03-29 14:09:04
2019-10-25 11:55:09
Innotec Ford Q1 Certification
https://www.innotecgroup.com/wp-content/uploads/2019/02/beacon_light_blog001.jpg
461
660
Katelyn Delaney
https://www.innotecgroup.com/wp-content/uploads/2017/05/web-logo-medium-300x161.png
Katelyn Delaney
2019-02-27 19:04:44
2019-11-16 11:15:44
Safety Advantages of LED Beacon Lights
https://www.innotecgroup.com/wp-content/uploads/2019/01/CES-2019-6.jpg
600
800
Katelyn Delaney
https://www.innotecgroup.com/wp-content/uploads/2017/05/web-logo-medium-300x161.png
Katelyn Delaney
2019-01-31 12:00:03
2019-02-13 14:30:56
LED Lighting Technology at CES 2019